Full Mouth Reconstruction
Extensive dental damage, decay, and tooth loss can impact the way your smile functions and cause you embarrassment.
An entirely customizable treatment, full mouth reconstruction can address multiple areas of your smile to restore its structural integrity.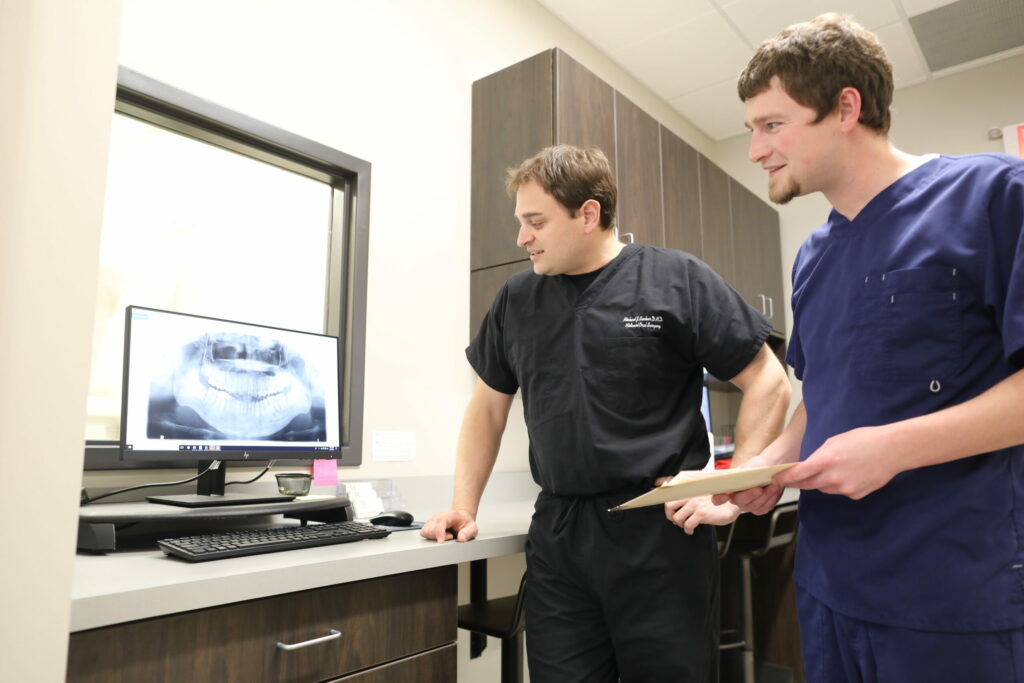 Full mouth reconstruction is the best way to address many concerns simultaneously.
When left unaddressed, dental decay and infection can spread to other areas of your smile. Treating these concerns can protect remaining teeth and the shape of your jaw.
Full mouth reconstruction is designed for your smile.
Your surgeon considers the shape of your face, the
position of your jaw, and the alignment of your teeth for beautiful results.
Missing teeth can make it difficult to chew, and patients with tooth loss often sacrifice healthy food as a result. Treatment can make it easier to eat the foods you need and love.
Design a Plan Just for You
When designing your treatment, consider all of the restorative solutions available. Dental implants can replace missing teeth, periodontal therapy can improve the health of your gums, and fillings can repair cavities. If you have temporomandibular joint disorder, also known as TMJ disorder or TMD, treatment can relieve discomfort and even protect your teeth from excessive wear and tear. You can incorporate any number of procedures into your unique treatment plan. 
How can I afford such a comprehensive treatment?
You, your dentist, and your oral surgeon can work together and carefully select the restorative procedures to include in your plan, ensuring treatment meets your budget.
Financing is often available, and you may also stage treatment to make it more affordable.
Keep in mind that since this type of care is primarily restorative, insurance may cover all or part of each procedure.
How long does treatment take?
The length of your treatment will depend on the procedures you choose to include. Sometimes, your dentist or surgeon can perform more than one procedure in a single visit to expedite your treatment.
With a full mouth reconstruction, no case is too complex...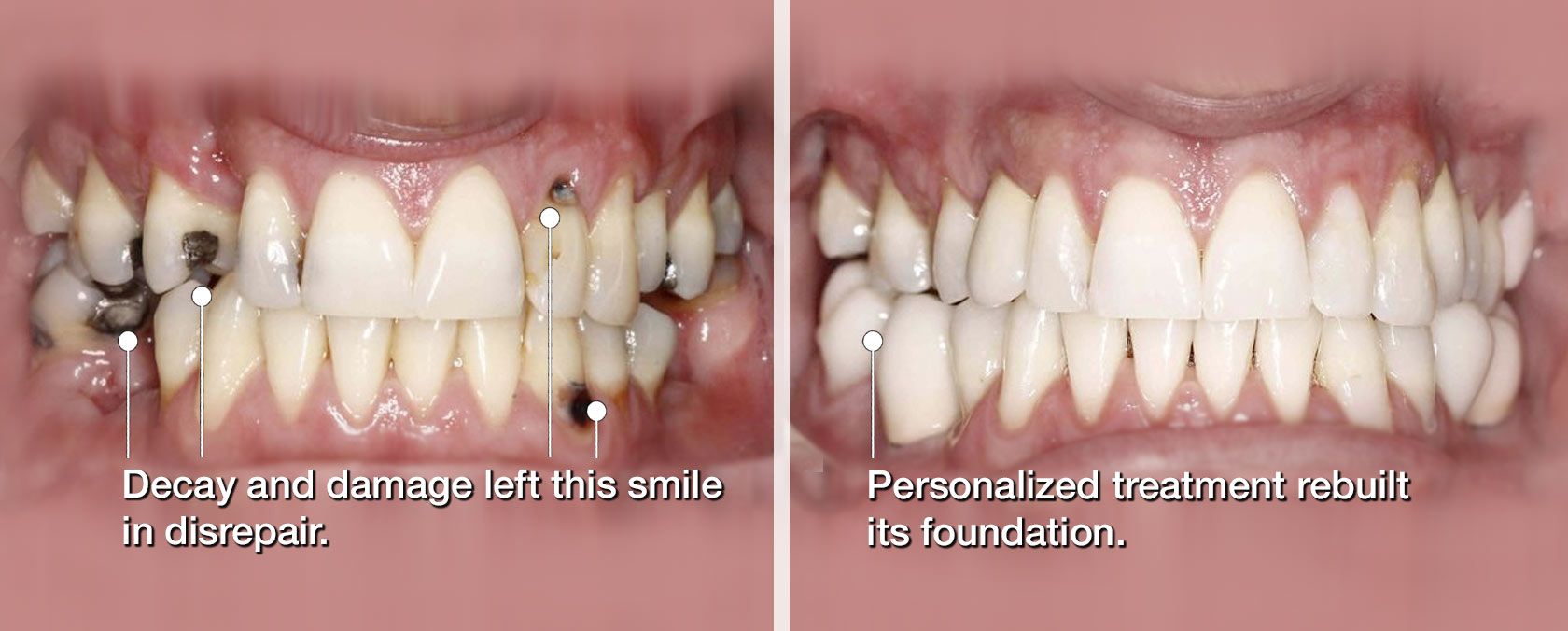 Fequently asked questions.
At Midwest Oral & Maxillofacial Surgery we know how to help you. Our board-certified surgeons and expert staff can provide the care you need to relieve the discomfort you feel.
What are others saying about us?
"Dr. Drooger removed my wisdom teeth and did a great job. He was very kind and professional. I would recommend to anyone, and plan on returning for when my kiddo's need their wisdom teeth out."
"...Dr. Kratky was very thorough as he went over the procedure and after care. He put my fears to ease and answered all my questions. I had never had surgery or sedation so I was very nervous. He took the time to get to know me before taking me back. I had a great experience with this location and Dr. Kratky. I would highly recommend them to anyone who needs their wisdom teeth removed."
"Awesome experience here!! My son was so nervous for his permanent tooth extraction, especially after all he had been through. Thank you Dr. Backer and staff for your excellent care and consideration and just being so understanding. I was impressed from the front desk staff to the nurse that helped us out the door after the extraction. I knew at the consultation that we were at the right place. Thank you!!"