Payment is due at the time services are rendered. For your convenience, our offices are pleased to accept payment methods including Visa, MasterCard, Discover, American Express, personal check, and cash. We also offer several different finance options through Care Credit. Please contact one of our offices regarding additional financing or account questions.
Please be aware that patients and/or guardians are responsible for all fees regardless of insurance coverage or payment.
Any remaining balance after insurance payment is the patient's responsibility. A statement will be sent out if a balance remains after insurance has been fully processed. Prompt remittance is appreciated. If a balance remains on an account for over ninety (90) days from the date of the first statement, the account will be turned over for collections.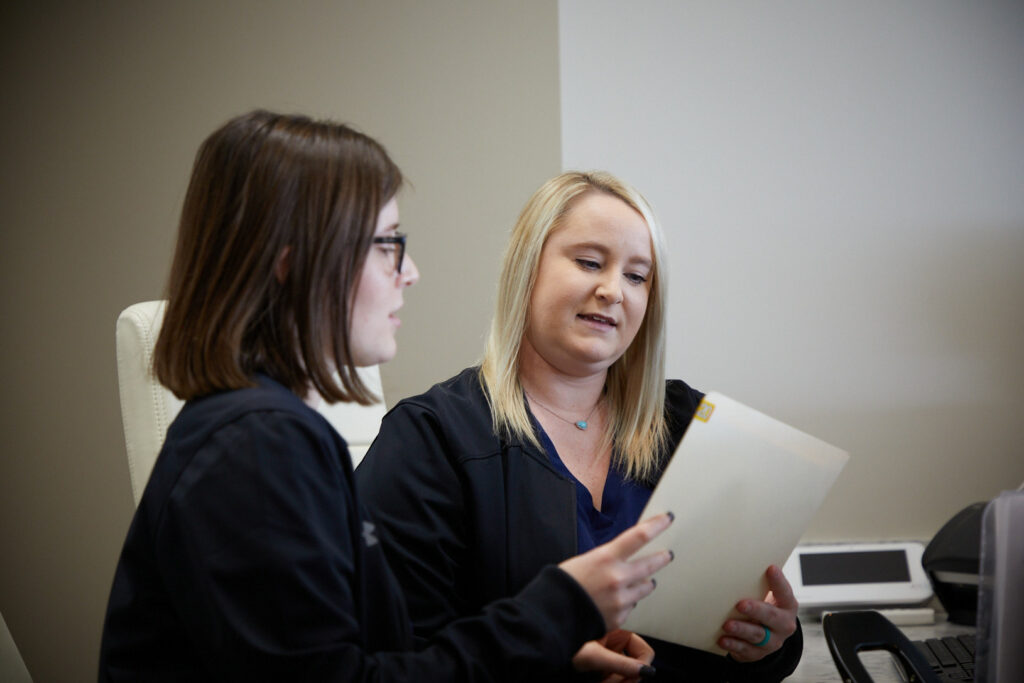 We are pleased to offer several financing options through care credit. Please contact us for more information or with any questions regarding payment methods
Your dental insurance benefits are based on an agreement between your employer and the insurance carrier. We are not a party to these benefits. We file claims as a courtesy to the patient. An estimated amount patients will owe is provided based on these benefits but are never a guarantee of payment. Any remaining balance not covered by insurance, whether greater or less than the estimated amount, is the patient's and/or guardian's responsibility.
We are proud to work with many insurance companies.  Please call us to find out if we accept your insurance plan.
Please
contact us
with any additional questions regarding our financial policies or finance options.
At Midwest Oral & Maxillofacial Surgery we know how to help you. Our board-certified surgeons and expert staff can provide the care you need to relieve the discomfort you feel.
We are committed to providing the highest quality care in a comfortable and compassionate environment.
What are others saying about us?
This was over all an incredible experience. Dr. Kratky did an amazing job with everything, especially calming my nerves! I got my wisdom teeth taken out on Tuesday the 3rd and now on Thursday the 5th I am on zero pain meds and back to my normal daily routine. I never thought I'd heal so quickly!! The entire staff is super friendly and everything is super professional and I honestly can't wait to have an excuse to go back there because my experience was amazing. Thank you guys SO much for all that you did for me!
They are excellent, had two wisdom teeth removed today. I was very scared at first, but then after meeting with the staff and Dr Jeffrey Kratky I was so at ease. They are very nice pleasant, and answered and took care of all of my needs. It was over in a flash, with no real pain and they truly care about their patients. Thank you so much Dr Kratky, Jessie, and the rest of your staff for talking [sic] care of me like I was family.
Had an abscessed tooth removed by Dr. Parsons this morning, he was fantastic! Everyone is the office was super friendly as well!
Dr. Kratky, Ashley and Midwest Oral Surgery team – Thank you all for being so kind and comforting…for laughing at my nervous jokes and quelling my fears. Thank you for being so masterful at your jobs. Thank you for lulling me into anesthesia sleep with techno beats. Thank you for everything.