Meet Michael J. Backer, DMD, MS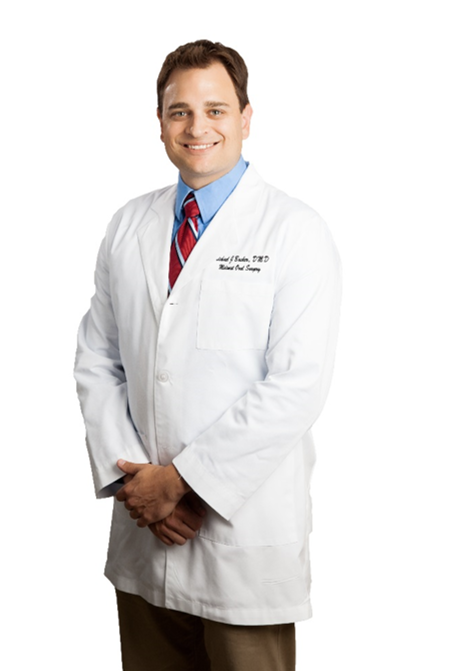 Dr. Michael Backer grew up in Chesterfield, MO and graduated from DeSmet Jesuit High School. He earned his Bachelor's Degree from Purdue University. He then completed his Master's Degree in Medical Physics from the University of Missouri-Columbia. Dr. Backer earned his Doctor of Dental Medicine (DMD) degree from Midwestern University in 2012, and then completed his 4 year residency in Oral and Maxillofacial Surgery from the University of Tennessee in Memphis. While in school, Dr. Backer was a board member for the American Student Dental Association. He is also currently an associate professor at A.T. Still University Missouri School of Dentistry and Oral Health.
Locations: O'Fallon, St. Peters, and Festus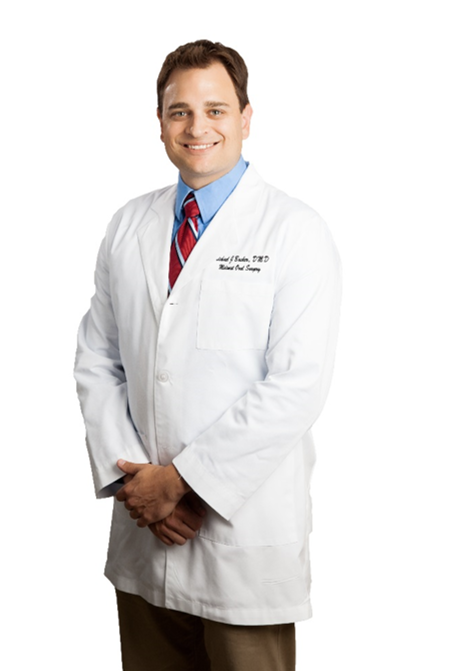 Dr. Backer's surgical expertise includes wisdom teeth removal, dental implants, bone grafting, dentoalveolar surgery, corrective jaw (orthognathic) surgery, maxillofacial pathology, and maxillofacial trauma and reconstructive surgery. Dr. Backer has also been trained in minor cosmetic procedures such as Botox and Juvederm. Dr. Backer has been extensively trained to use computer technology and 3D printing to aid in creating and executing treatment regarding an implant, orthognathic, TMJ, and facial reconstructive surgery. Such tools are used for immediate upper and lower jaw prosthetics placement known as the All-on-4 or All-on-6 implant/prosthesis treatment.
Professional Organizations
Dr. Michael Backer is a Diplomate of the American Board of Oral and Maxillofacial Surgery and a Fellow of the American Association of Oral and Maxillofacial Surgery. He is also a member of the American Dental Association, Missouri Dental Association, Greater St. Louis Dental Society, St. Louis Society of Oral and Maxillofacial Surgeons, and the Omicron Kappa Upsilon National Honor Dental Society
Dr. Backer dedicates most of his off time to his family. He is the father of his son Ben, and daughters Madison and Lily. His wife Jennifer is also a local St. Louisan having been raised in Wildwood and graduated from St. Joseph's Academy and Fontbonne University. She is currently a freelance journalist.
Being a local kid, Dr. Backer is an enthusiastic Blues and Cardinals fan to say the least. Dr. Backer completed flight training and earned his private pilot's license when he was 17. He continues to enjoy flying with his father, and eagerly anticipates when his children can co-pilot with him. Dr. Backer also enjoys playing hockey, water skiing, wakeboarding, snowboarding, tennis, and golf.
Contact our office online to make an appointment with Dr. Backer.
Here's what our patients had to say about their experience
with Dr. Backer:
"You guys are great! Almost a month ago I had my wisdom teeth taken out. Dr. Backer and his crew are good at what they do, I would highly recommend anyone who needs to have their wisdom teeth removed, that this is the place to go to have it done." – Robert G.
"Dr. Michael Backer is an exceptional oral surgeon. He extracted my wisdom teeth yesterday. He has a great bedside manner and had me out of there in an hour. He followed up with me after office hours to make sure that I was doing well. I am going back to work this afternoon. I recommend Dr. Backer highly." – Susan C.
"Going to an Oral Surgeon can be very scary. However, from setting my appointment, with the staff member that walked me to my car, I felt confident and at ease. Dr. Backer and the professional staff provided impeccable service. I had an unforgettable experience and fantastic results. Highly recommended!!!"
"If I had to sum up my experience with one word, it would be "Wow!" Everyone in the office is so friendly and accommodating. I had the awesome pleasure to have Jamie as my nurse and she did such a fabulous job, I was able to laugh and be at ease, she even walked me to my car afterward. Dr. Backer also was very friendly and explained everything I needed to know about getting my wisdom teeth out and what he would do during the procedure. Exceptional staff, amazing service, and a very friendly environment are just a few reasons I would definitely recommend anyone to Midwest Oral Maxillofacial & Implant Surgery in Festus, Missouri!"
We have 6 locations in the 
greater St. Louis area ~
Chesterfield, South County, Festus
St. Peters, O'Fallon, Wentzville