Meet David E. Urbanek, DMD, MS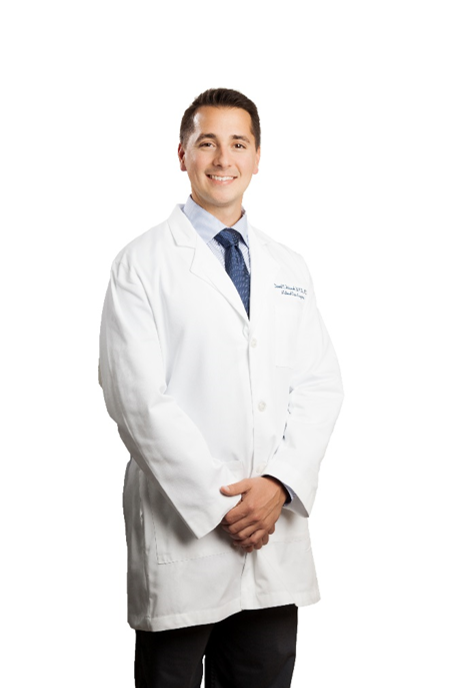 Dr. Urbanek grew up in Cleveland, Ohio, and completed his Bachelor's Degree at Case Western Reserve University (CWRU) in Cleveland. He earned a Master's Degree with honors in Anatomy at CWRU, then went on to graduate at the top of his class at the CWRU School of Dental Medicine. He completed his four-year residency in Oral and Maxillofacial Surgery at Carle Foundation Hospital in Champaign/Urbana, Illinois. During his time at CWRU, he has served as a teaching assistant for medical, dental, and graduate students in the anatomical sciences. A life-long learner and educator, Dr. Urbanek serves as adjunct faculty at the A.T. Still University Missouri School of Dentistry and Oral Health, and avidly lectures to the dental and OMS community throughout the country. He has authored several chapters in various Oral and Maxillofacial Surgery textbooks.
Locations: O'Fallon, Chesterfield, and South County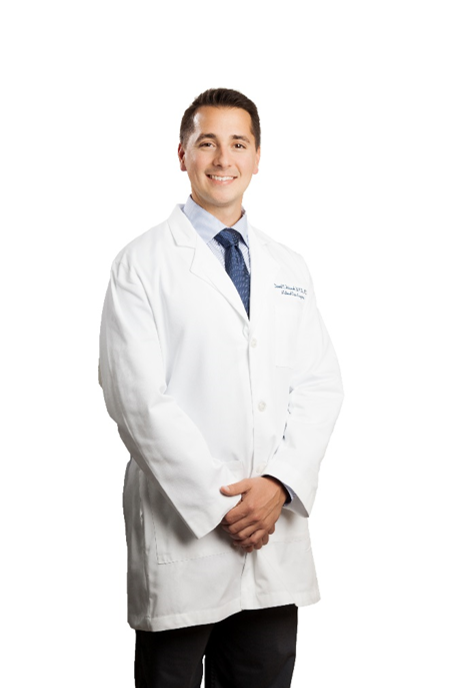 His professional interests focus on dentoalveolar surgery, third molar removal, complex dental implant surgery, bone and soft-tissue (gum) grafting, general anesthesia, corrective jaw (orthognathic) surgery, maxillofacial pathology, facial trauma, and facial reconstruction. Dr. Urbanek also utilizes the newest technology in computer-aided surgical treatment planning for his surgeries to gain the highest level of precision and predictability achievable for these cases.
Professional Organizations
Dr. Urbanek has received numerous dental and OMFS awards which include:
Alpha Omega International Dental Fraternity Scholarship Award for the student with the highest academic achievement throughout four years of dental school.
American Academy of Oral and Maxillofacial Pathology Award for exemplary aptitude and achievement in oral and maxillofacial pathology.
Horace Wells Senior Student Award for outstanding achievement in the field of dental anesthesiology, American Dental Society of Anesthesiology.
Dental Implant Student Award for outstanding achievement and performance related to the placement of dental implants, American Association of Oral and Maxillofacial Surgeons.
Academy of Operative Dentistry Award for outstanding achievement in operative dentistry.
Dean's Clinical Scholarship Award in recognition of exceptional clinical accomplishments,
CWRU School of Dental Medicine.
Dean's Award for outstanding performance on National Dental Boards,CWRU School of Dental Medicine.
Dr. William S. Kramer Award of Excellence, Omicron Kappa Upsilon National Dental Honor
Society.
Vibeke K. Nygaard Award for outstanding achievement in Dental Anatomy and Masticatory Dynamics.
Omicron Kappa Upsilon National Dental Honor Society Merit Award(s) for excellent performance during the first (and second) year of dental school.
 
Outside of OMFS, Dr. Urbanek loves spending time and traveling with his wife and two boys. He enjoys running, weight training, and staying active with various sports; particularly baseball and golf in the summer, and skiing in the winter.
Contact our office to schedule an appointment with Dr. Urbanek.
Here's what our patients had to say about their experience with Dr. Urbanek:
"Both of my sons had their wisdom teeth extracted here by Dr. Urbanek…I am 100% satisfied! All staff are friendly, knowledgeable, and caring of their patients!" "About a week ago I had to get my wisdom teeth out, something that I was not particularly excited about. I was nervous to be there, but immediately felt better after I met the team that would be working on me. I had the pleasure of having Shannon as my surgical assistant and Dr. Urbanek who performed by surgery. They helped me feel at ease and like I was among friends. They both made a dreadful situation so much better." – Kelsey T.
We have 6 locations in the 
greater St. Louis area ~
Chesterfield, South County, Festus
St. Peters, O'Fallon, Wentzville