Meet Michael K. Parsons, DDS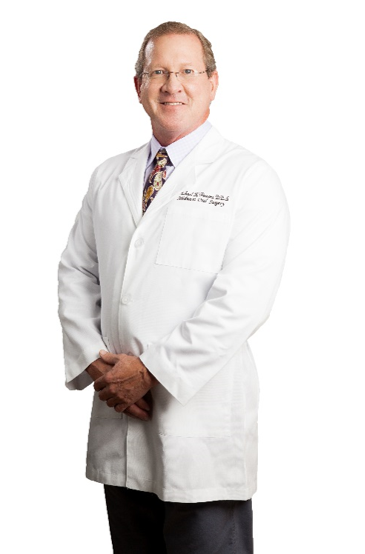 Dr. Michael Parsons grew up in Cape Girardeau and earned his Bachelor's Degree at Southeast Missouri State University. He obtained his Dental Doctorate from the University of Missouri – Kansas City, School of Dentistry. Following dental school, Dr. Parsons completed a one-year general practice residency at Barnes-Jewish Hospital in St. Louis. He was then accepted to the Medical College of Georgia in the specialized field of Oral and Maxillofacial Surgery.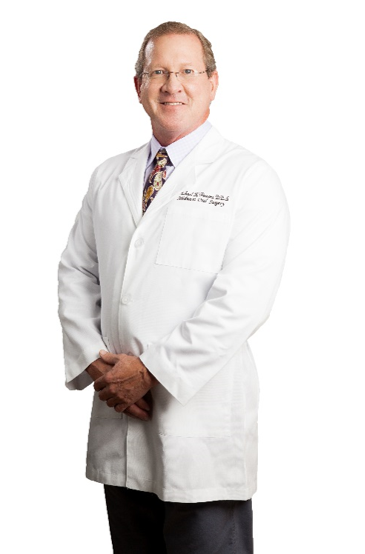 Training, Residency & Certifications
His intensive four-year training included maxillofacial reconstruction, facial trauma, general anesthesia, bone grafting, and dental implants. During his residency, Dr. Parsons also completed a fellowship in Cleft Lip and Palate Surgery at Dankook University in Seoul, South Korea.
Dr. Parsons is board certified by the American Board of Oral and Maxillofacial Surgery and is a Fellow of the American Association of Oral and Maxillofacial Surgeons and the American College of Oral and Maxillofacial Surgeons. He is also a member of the American Dental Association, Missouri Association of Oral and Maxillofacial Surgeons, and has been the past president of the St. Louis Society of Oral and Maxillofacial Surgeons. Dr. Parsons is an evaluator for the State of Missouri for office-based anesthesia.
Dr. Parsons hobbies include fly-fishing, boating, and riding his Harley. He is also a private pilot with an instrument rating and voluntarily flies for Angel Flight; a non-profit organization that arranges free air travel to those in need for medical purposes. His professional interests include implant reconstruction, grafting, and the use of platelet gel technology. Dr. Parsons attends many continuing education courses to stay current on the latest technology and procedures. This allows Dr. Parsons to provide the best care possible for his patients.
Contact our office to schedule an appointment with Dr. Parsons. 
Here's what our patients had to say about their experience with Dr. Parsons:
"Dr. Mike Parsons went over and above in the care he gave my mother. I would highly recommend Dr. Parsons if you are looking for an excellent oral surgeon!!" – Denise M.
"Dr. Parsons is one terrific person, dentist surgeon. I am sure God guides his hands. In Italy there is a saying, which I paraphrase, the body does what the heart says. Dr. Parsons is the heart and his staff the body. His staff is reflective of the person that he is. Should you like to be cared for with dignity and respect this is the doctor for you." – Sheila M.
We have 6 locations in the 
greater St. Louis area ~
Chesterfield, South County, Festus
St. Peters, O'Fallon, Wentzville
Great care! If I ever have to do this again I'd return. The doctor was calm and kind, explained everything to me before hand and answered all my questions. The support staff was just as sweet. The office was clean and has COVID precautions in place.
— Clarice V.