Experience peace-of-mind
Our Practice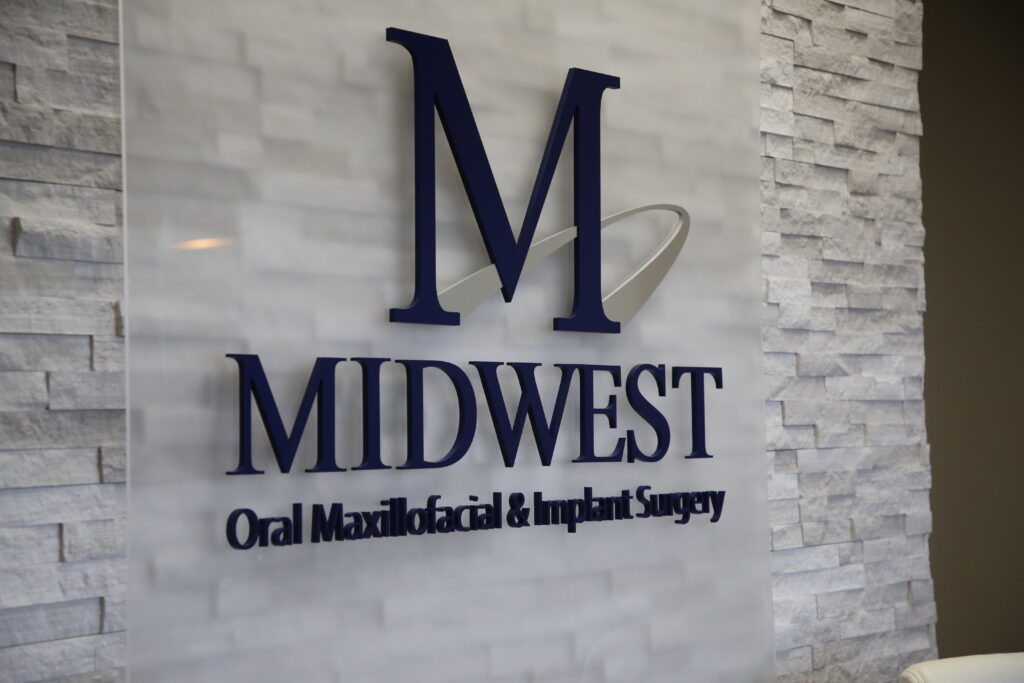 At Midwest Oral Maxillofacial & Implant Surgery, we treat patients like family. It is a simple motto that defines everything we do! By providing the best care for our patients, we ensure our legacy of excellence in care and give our patients every reason for peace of mind. You can have full confidence in the oral surgeons on our team.
What to
Expect
When
You
Arrive
Thank you for entrusting Midwest Oral Surgery with your oral surgery and dental needs. We are sure that you are aware of the ever-changing concerns of COVID-19. We want to take this opportunity to update you of all the precautions that our offices are taking in order to ensure the safety of our patients and staff.
Our goal is to ensure the safety and sterile environment for everyone in the office. If you have symptoms of cough, respiratory distress, or a fever, we are asking that you reschedule your appointment by contacting one of our office locations. If you have been in close contact with a COVID-19 patient or have recently travelled out of the country or to a domestic "hotspot" we ask you to reschedule your appointment.
We are strictly following guidelines suggested by the CDC, State of Missouri, American Dental Association, and the American Association of Oral and Maxillofacial Surgery.
safety
and
sterilization
policy
Steps we are taking:
Patients' rides/escorts are asked to wait outside in their vehicle. Parents of minors may remain in our waiting room.
All patients will be required to complete a COVID-19 questionnaire upon arrival.
All our staff are equipped with PPE.
Regularly cleaning and disinfecting door handles, counters, reception room areas, and all spaces where public interaction occurs.
Individual consultation and operating rooms are disinfected after every patient, including all surfaces, door handles, and equipment.
We are limiting patient encounters with appropriate spacing and limiting the number of patients in the office at one time.
All patient encounters must be by appointment.
Continue to practice social distancing.
We are committed to doing everything possible to ensure that your visit is safe and pleasant. If you have any questions/concerns please do not hesitate to ask a staff member.
Oral &
Maxillofacial
surgeons in
st. Louis,
st. charles,
and Jefferson county
Surgeons who specialize in oral and maxillofacial surgery must complete additional years of training after graduating from dental school. They are able to treat a broad range of issues that affect the mouth, face, and teeth. Procedures our surgeons offer include dental implant placement and wisdom teeth extraction, along with treatments to rebuild bone structure, help heal injuries to the face, and manage facial fractures and pain. Our surgeons and support staff have extensive training in anesthesia.
Our oral and maxillofacial surgeons at Midwest Oral Maxillofacial & Implant Surgery include:
Dr. Michael Parsons
Dr. Jeffrey Kratky
Dr. Scott Drooger
Dr. Rishad Shaikh
Dr. David Urbanek
Dr. Michael Backer
Dr. Shenan Bradshaw
We invite you to contact our office today to learn more about our services or to arrange a consultation. We look forward to serving you!
About our surgical assistants
and support staff
Our surgical staff is experienced, certified, and knowledgeable, equipped to assist in IV sedation and surgical procedures. All of our surgical assistants have passed the Dental Anesthesia Assistant National Certification Administration, which is directed by the American Association of Oral & Maxillofacial Surgeons. Our administrative staff members are CPR certified and highly experienced and informed in the areas of health and insurance matters. The staff at Midwest Oral Surgery works regularly to refresh their knowledge to better serve all our locations. (Wentzville, O'Fallon, St. Peters, Chesterfield, St. Louis, & Festus)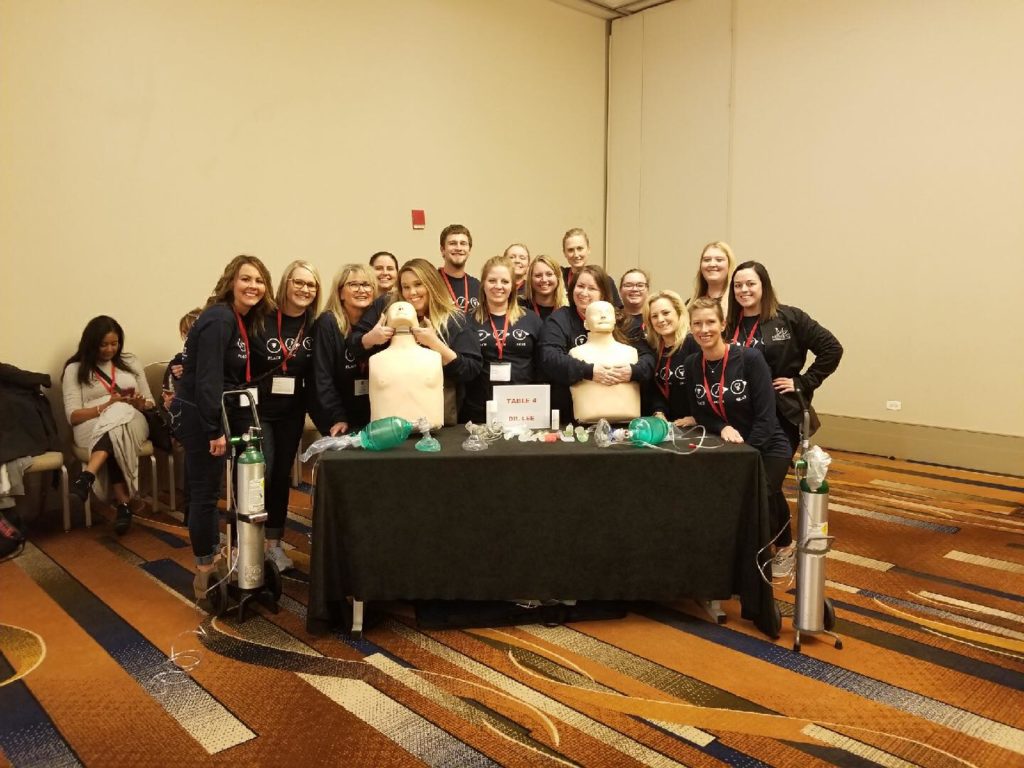 Some of our surgical assistants at the AAOMS Anesthesia course