Meet Rishad Shaikh, DMD, FACS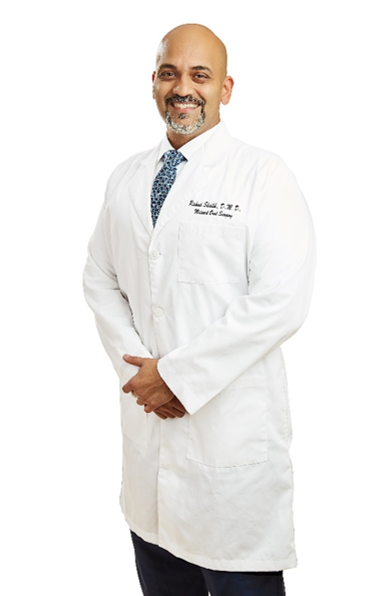 Dr. Rishad Shaikh was born and raised in Toronto, Ontario. He received his undergraduate training in Biology and Psychology at Case Western Reserve University in Cleveland, Ohio. Afterwards, he moved on to the Case Western Reserve University School of Dental Medicine. Upon successful completion of dental school, Dr. Shaikh obtained his initial training in Oral and Maxillofacial Surgery through and internship at West Virginia University. Dr. Shaikh then completed a 4 year residency in OMS at West Virginia University.
Following his residency, Dr. Shaikh traveled to St. Louis to complete a year long full scope OMS Fellowship at Mercy Medical Center. Upon completion of the fellowship he returned to Cleveland where he taught Oral and Maxillofacial Surgery at Metro Health in affiliation with Case Western's residency training.
He returned to St. Louis in 2015, where he has been in private practice since. Dr. Shaikh is licensed to practice Oral and Maxillofacial Surgery in Missouri and is on staff at Mercy Medical Center, and St. Anthony's Medical Center.
Locations: St. Peters and Festus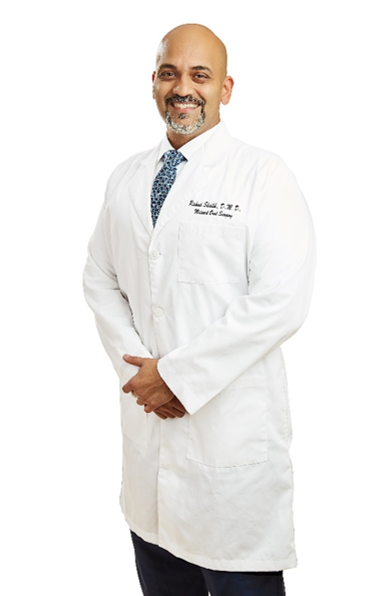 Professional Organizations
Diplomate: American Board of Oral and Maxillofacial Surgery
Diplomate: Nations Dental Board of Anesthesiology
Member: American Association of Oral and Maxillofacial Surgeons
Member: American Dental Society of Anesthesiology
Member: Missouri Oral and Maxillofacial Surgery Society
Member: Greater St. Louis Society of Oral and Maxillofacial Surgeons
Member: American College of Oral and Maxillofacial Surgeons
Fellow: American College of Surgeons
In his downtime Dr. Shaikh enjoys lifting weights, boxing, traveling, riding his motorcycle, and cheering on his hometown team the Toronto Maple Leafs.
Contact our office to schedule an appointment with Dr. Shaikh.
We have 6 locations in the 
greater St. Louis area ~
Chesterfield, South County, Festus
St. Peters, O'Fallon, Wentzville
Great care! If I ever have to do this again I'd return. The doctor was calm and kind, explained everything to me before hand and answered all my questions. The support staff was just as sweet. The office was clean and has COVID precautions in place.
— Clarice V.